10 Ingredients or Less Recipe Collection

Make dinner manageable with our 10 ingredients or less collection!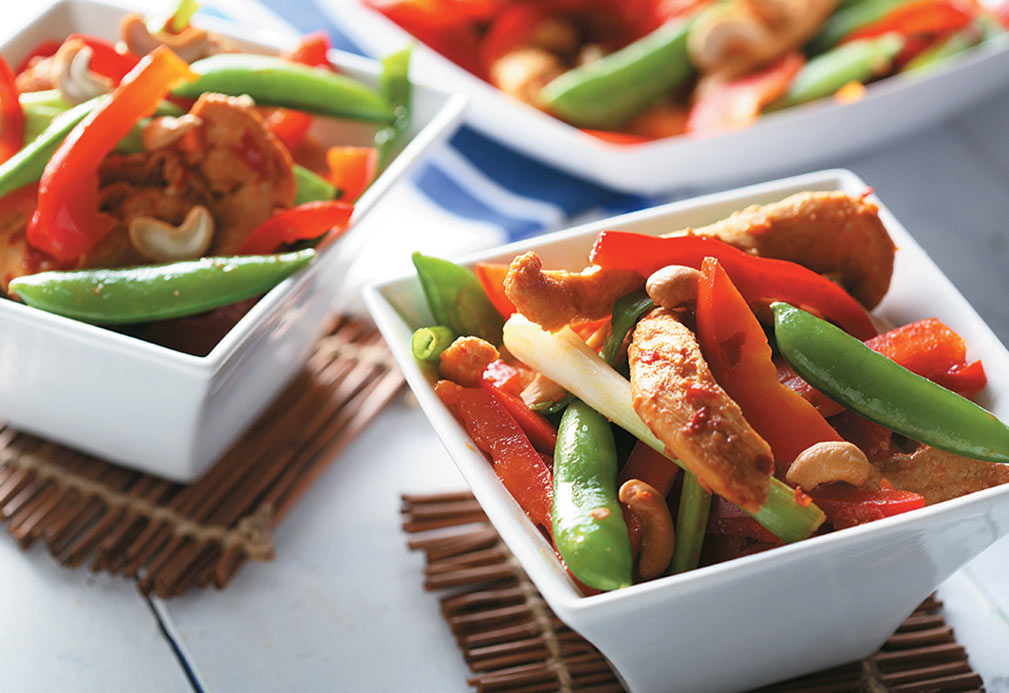 "Aside from the heart-healthy benefits of canola oil, I love using it in a marinade because of its mild, almost neutral flavor. Canola oil allows the flavors of the lime, garlic and soy sauce to come through in this recipe. The mild taste of canola oil makes it great in a salad dressing too, when you want to taste the ingredients and not the oil."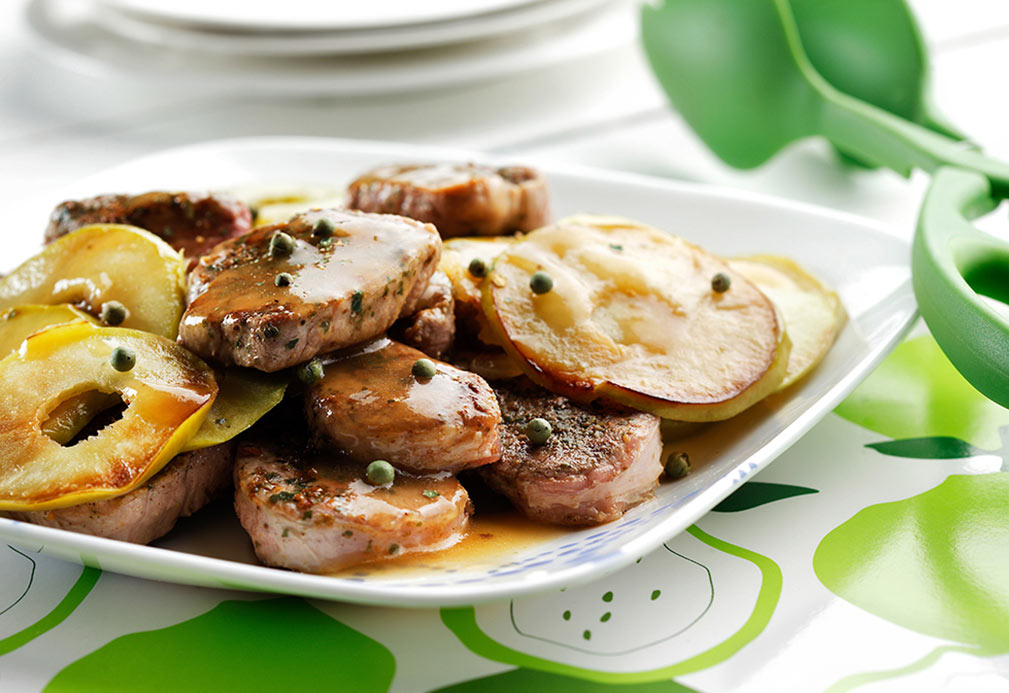 Traditional flavors, with fresh fruit crispness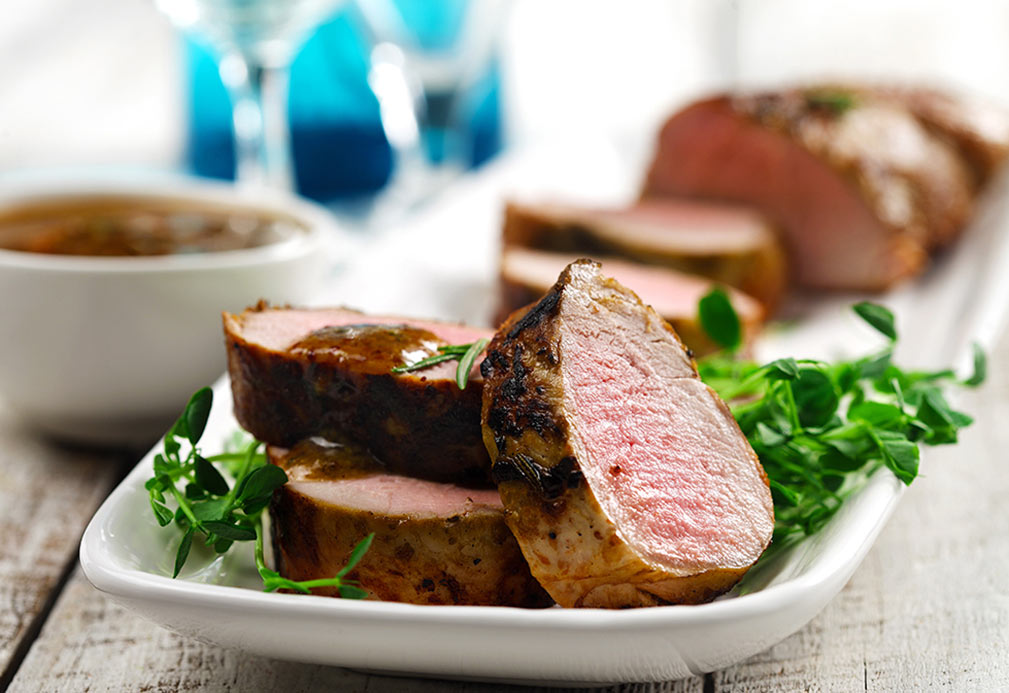 Pork tenderloin is lean, yet tender and flavorful. Its long, narrow shape allows it to cook quickly, making it a great choice for fast, weeknight meals. Searing the meat on the stove-top first in a drizzle of canola oil adds flavor by browning the exterior; it then finishes cooking quickly in the oven. A simple, five-ingredient marinade does double duty - after infusing the meat its simmered into a sweet, savory sauce to serve alongside the roasted pork.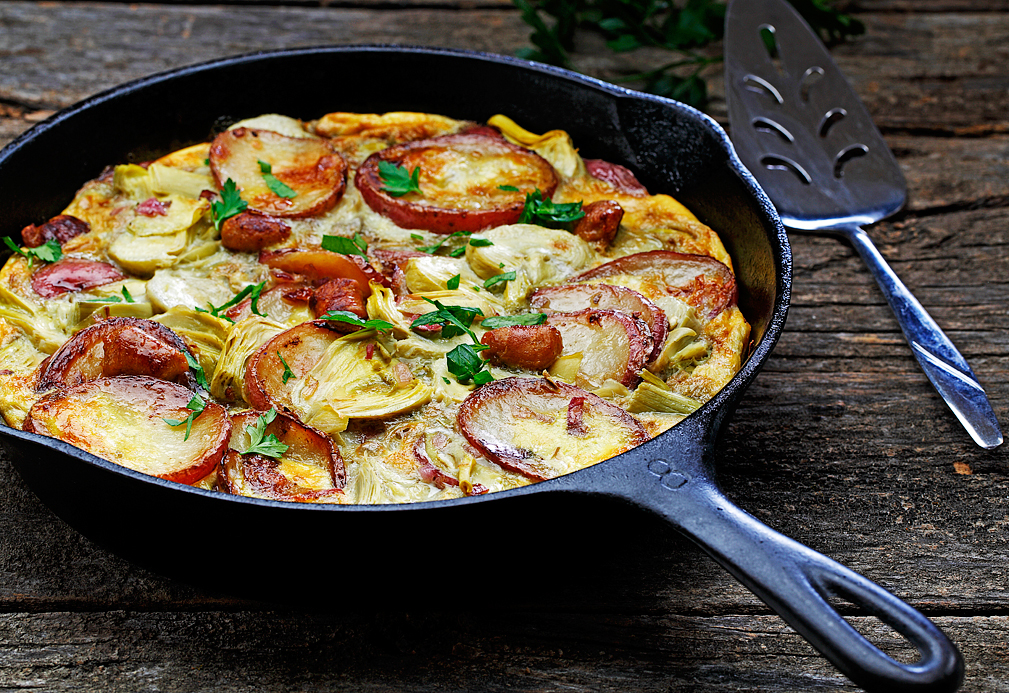 Frittatas are a great meal option because they can be served for breakfast, lunch, or dinner. Using hearty ingredients, like potatoes and artichokes, add a boost of flavor and extra nutrition. Canola oil's high heat tolerance allows me to go seamlessly from the stove top to the oven.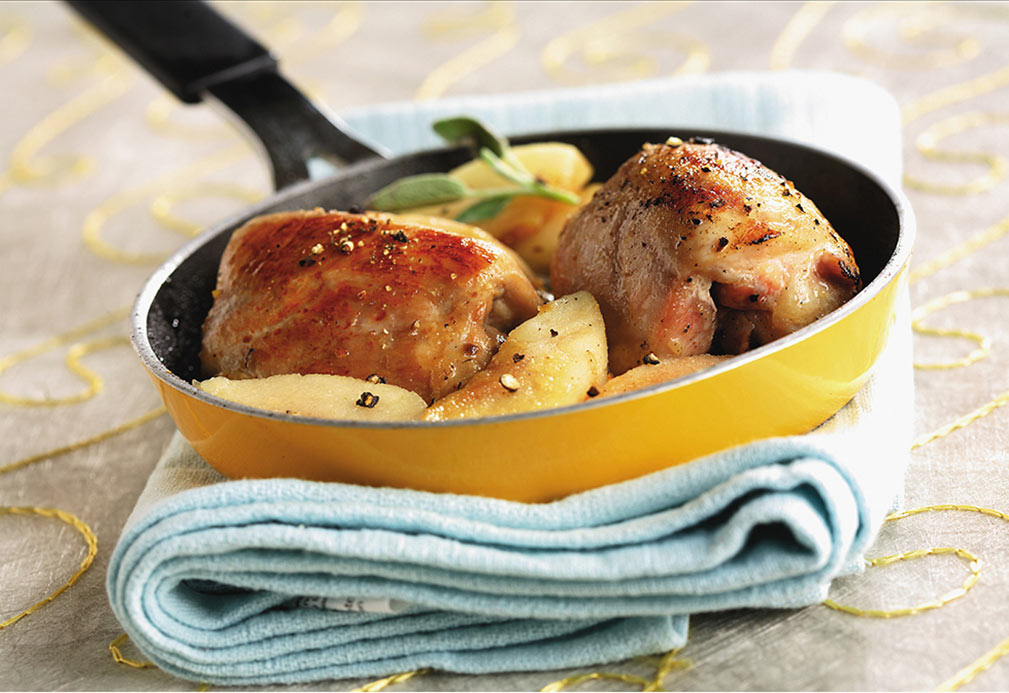 This chunky flavorful sauce makes a great addition to this simple skillet dish.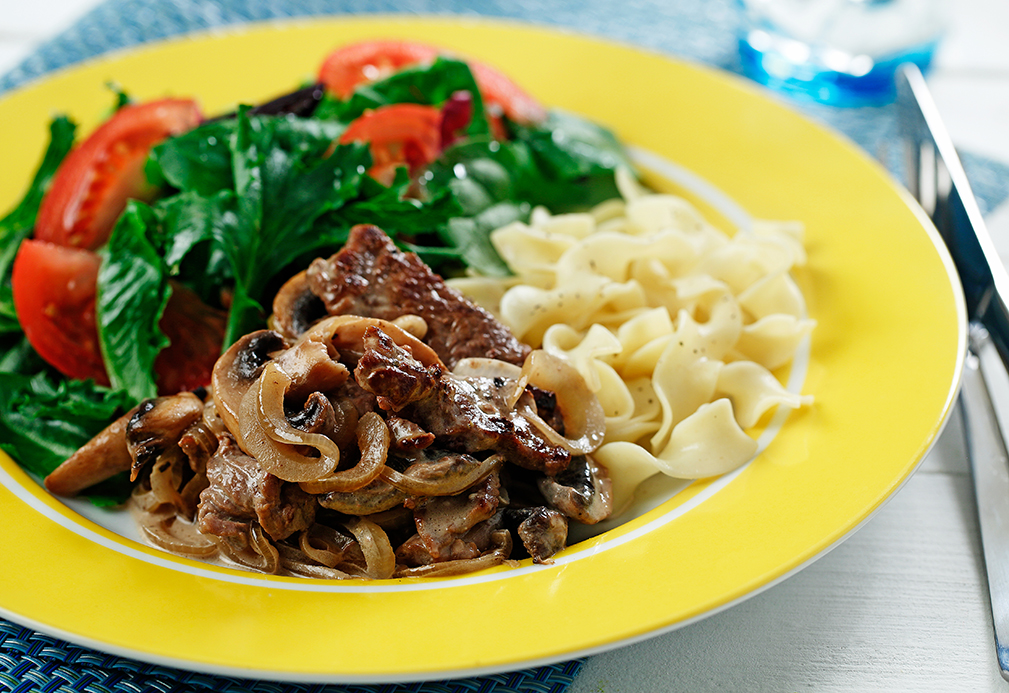 This is a healthier version of beef stroganoff. Canola mayonnaise adds moisture, creaminess, and flavor to the dish without guilt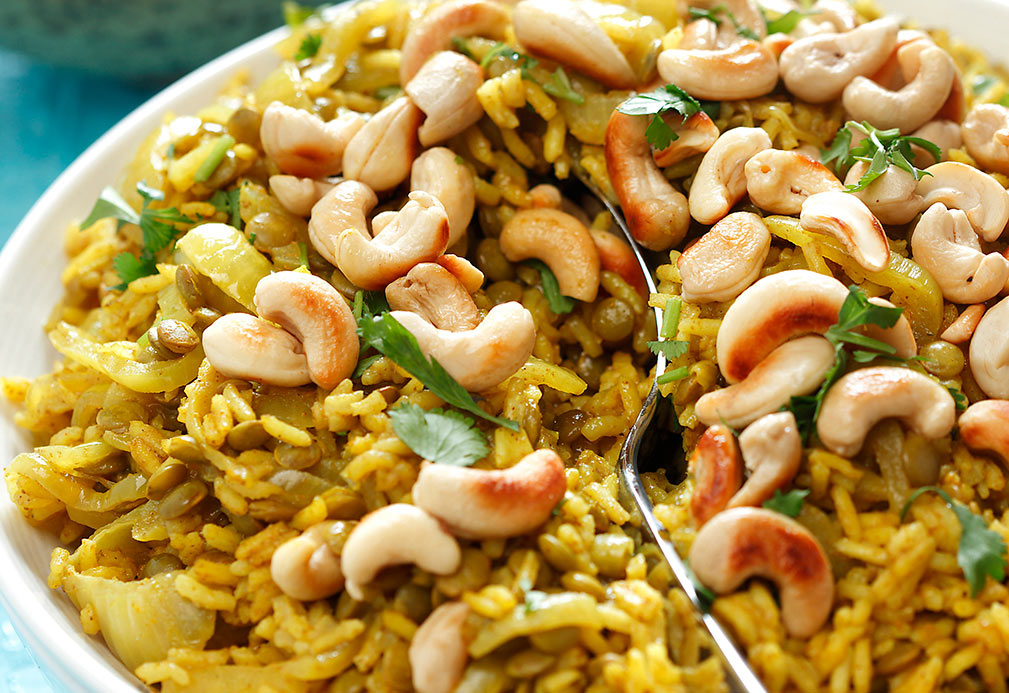 Pilafs are a great example of the transformative power of sautéing. Without it, this would be just another rice dish. Instead, onions are sautéed in canola oil for maximum flavor, then curry powder is added to create one of the great Indian side dishes. Serve it with chicken or lamb curry, or grilled chicken or fish. With the addition of lentils and cashews, also sautéed in canola oil, this is a high-protein, low-fat, high-fiber choice that could also be eaten as a vegetarian entrée.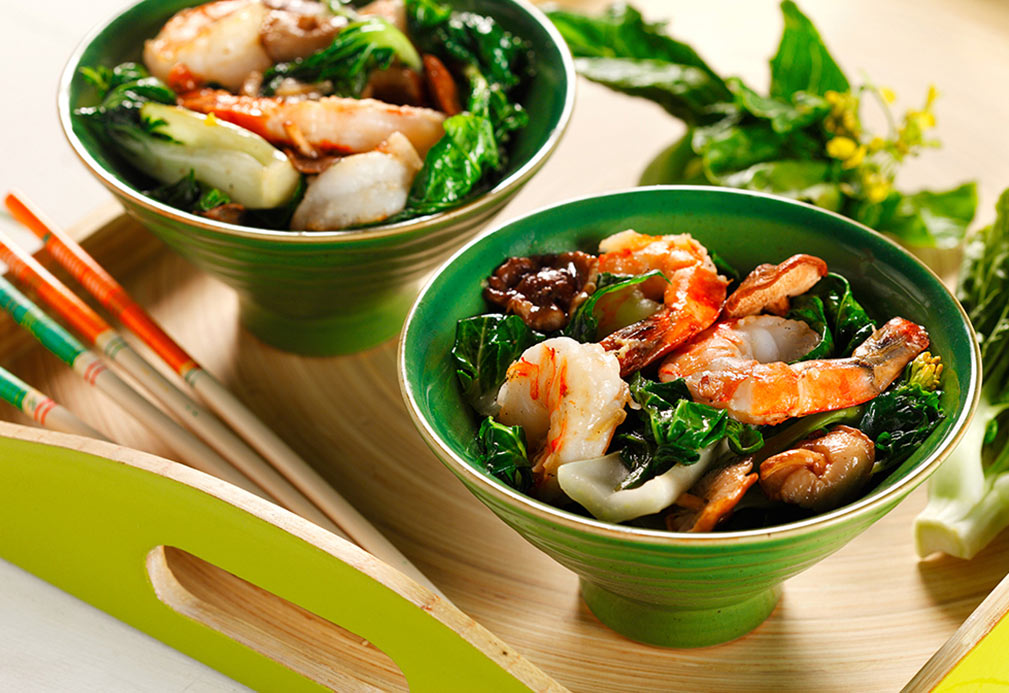 Asian greens like Bok Choy, Sui Choy and Chinese cabbage are loaded with nutrients including folic acid and calcium and well worth making a regular part of your weekly meals.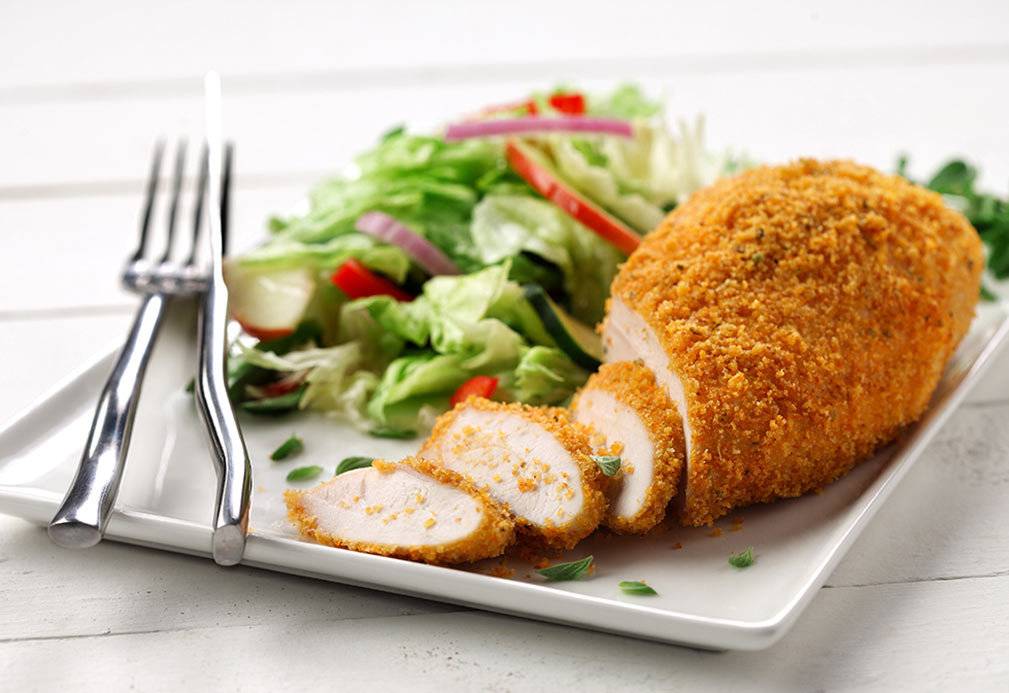 This chicken is easy to prepare and just as tasty as deep-fried chicken, yet much healthier.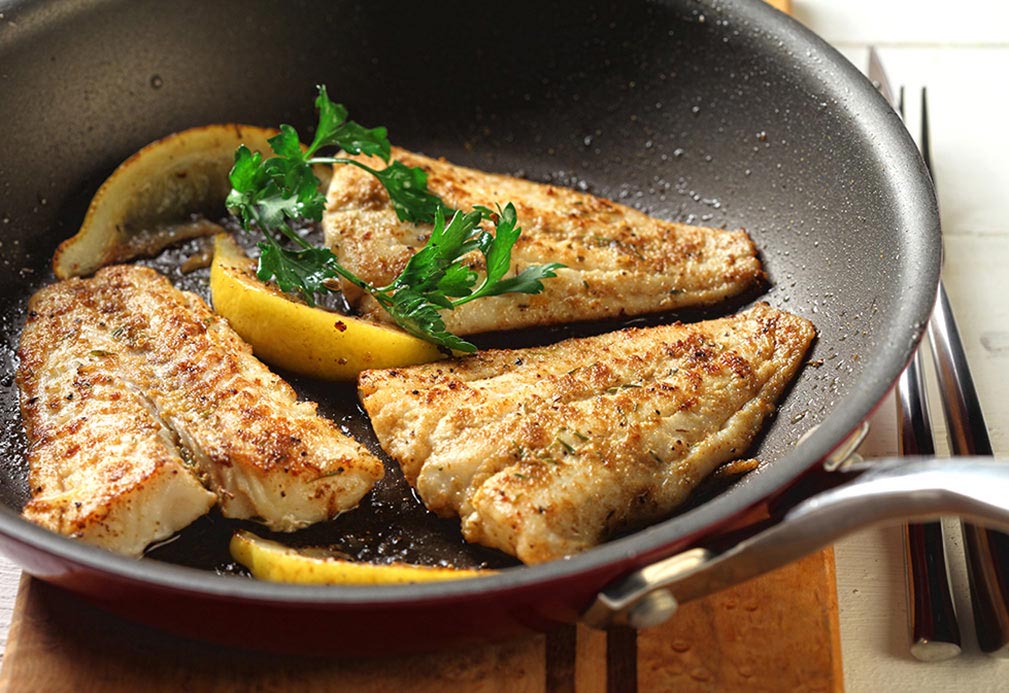 Sautéing is a quick cooking method. Canola oil's high smoke point makes it an ideal choice.